The Dunhill Blues - Off the Hip albums (OFF THE HIP)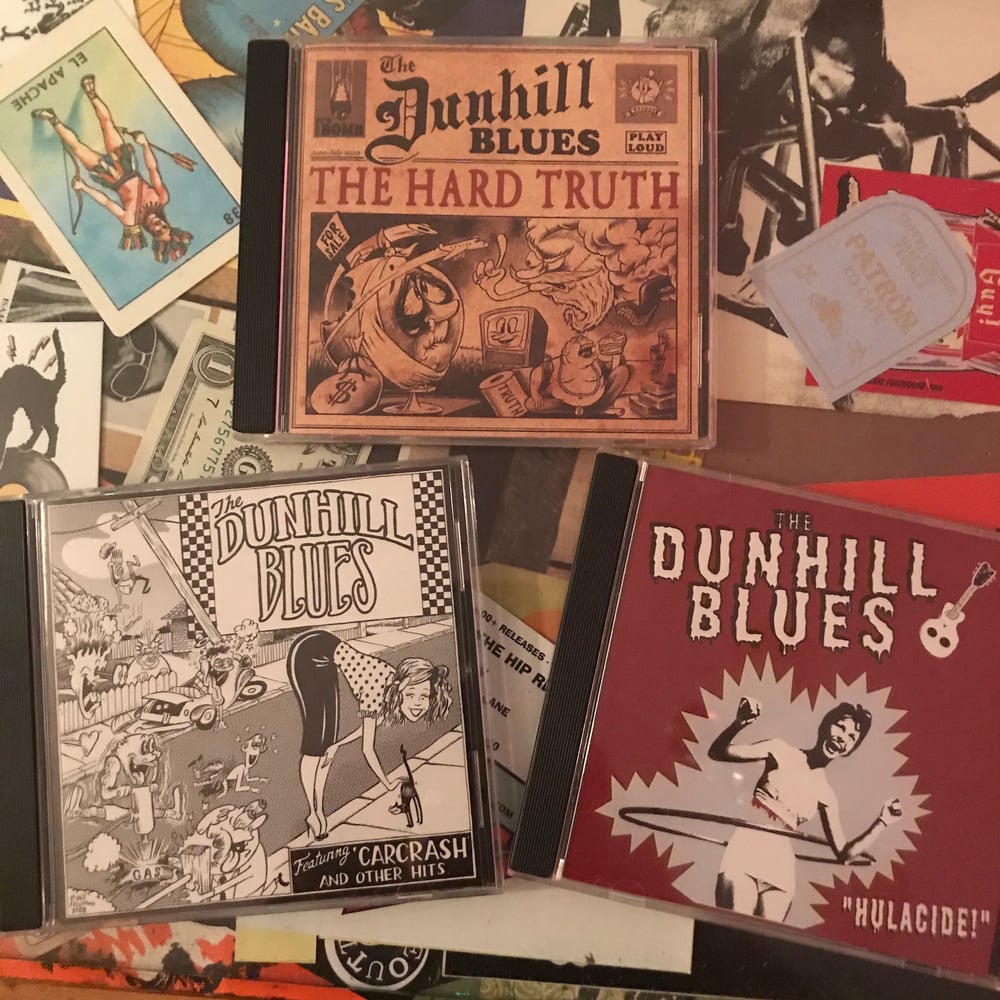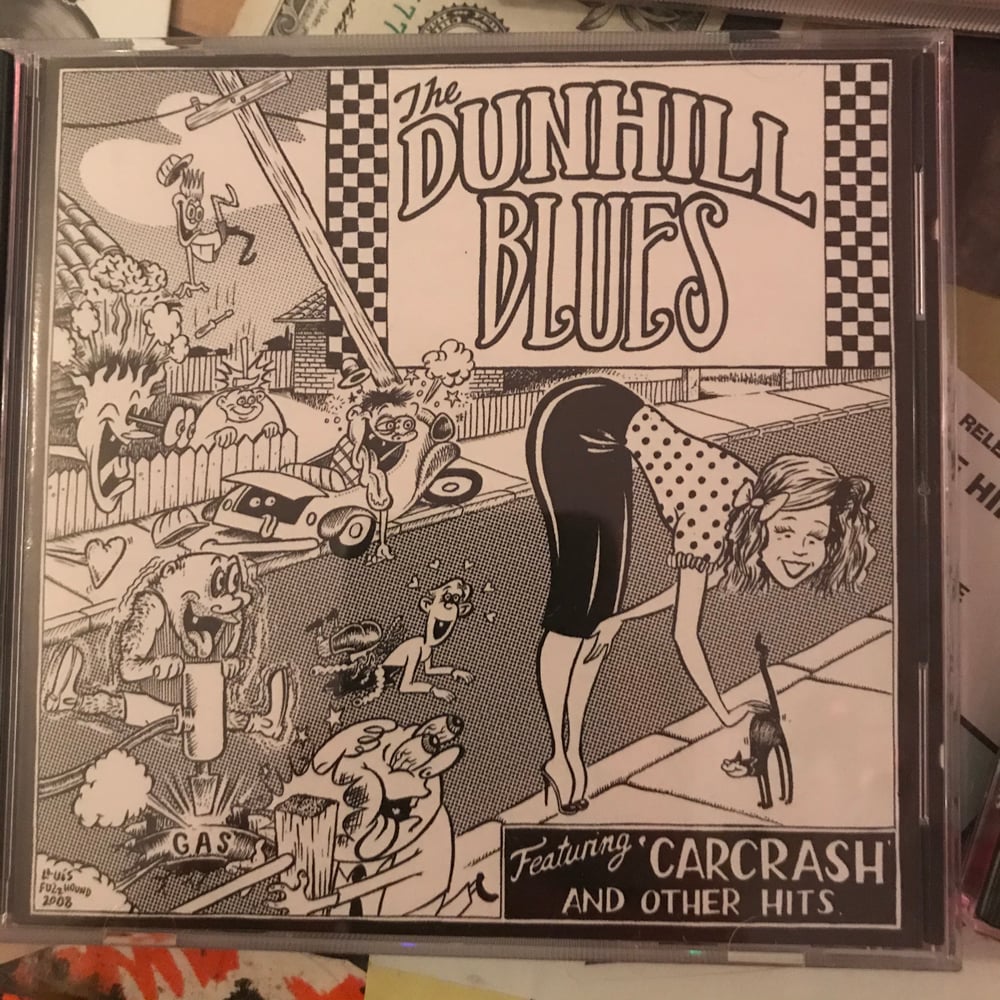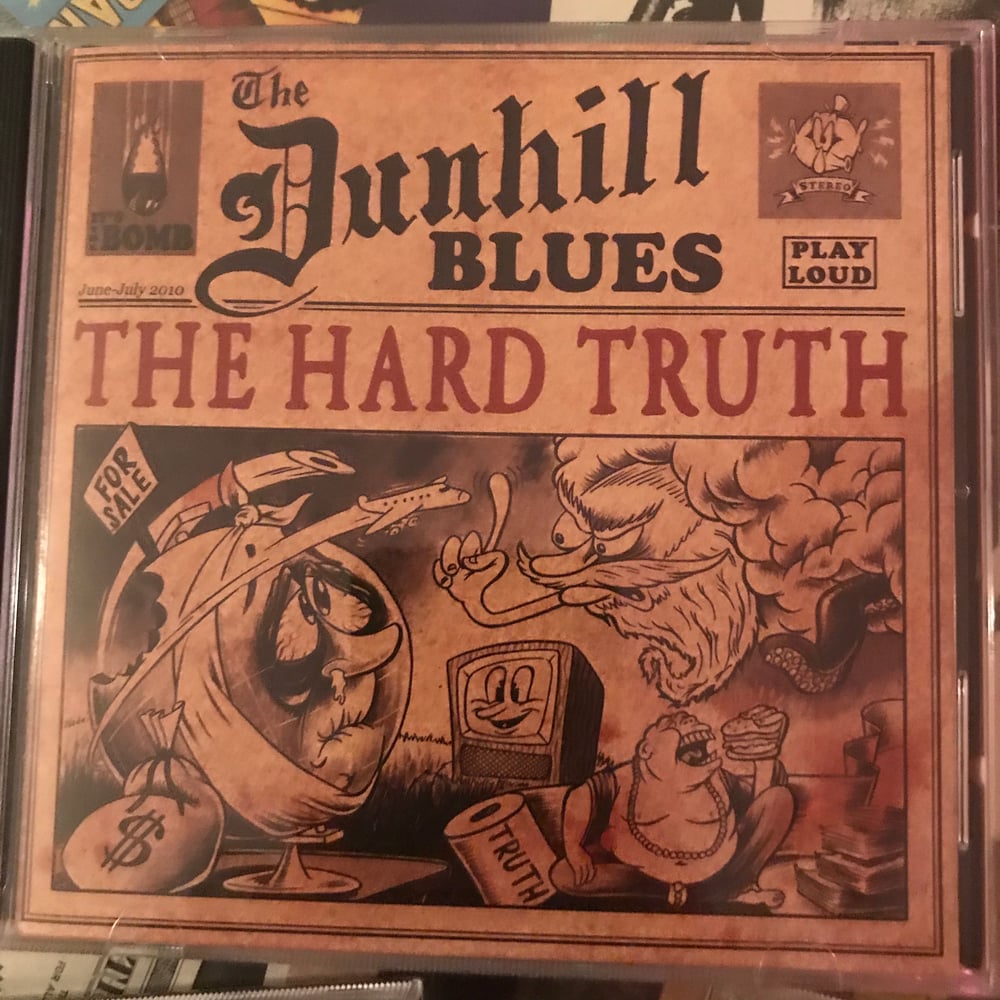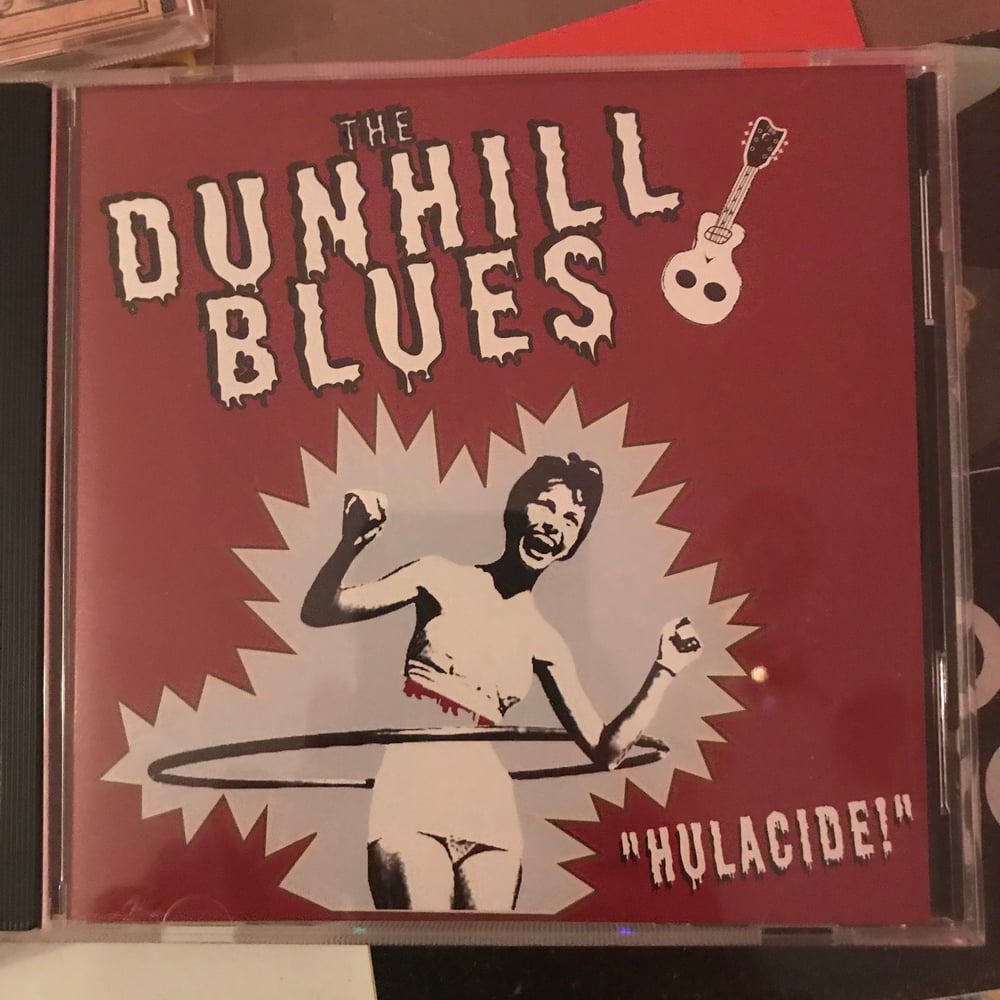 We have found a box of The Dunhill Blues 3 albums on Melbournes amazing OFF THE HIP label.
The Dunhill Blues - ST (2009)
The Dunhill Blues - The HardTruth (2010)
The Dunhill Blues - Hulacide (2013)
1 = $15 CD
2= $25 CD
3 = $30 CD
* List what albums in order notes
Here's a couple of our favourite reviews,
The Dunhill Blues - Hulacide (2013)
The Dunhill Blues, hailing from Sydney, are the ultimate bourbon-drenched, B-movie party band. Their expertise in pumping out a spicy hybrid of soulful garage rock, snotty punk, scuzz-bucket country, twisted surf and fried-brain psych ensures that this album absolutely shakes with the type of primitive, 'ice-pick through the amps' raw power that made legends such as The Sonics, The Monks, The MC5, The Dictators and The New York Dolls so much eardrum-exploding fun. Title track Hulacide, a wild explosion of dirty surf rock that rings with chiming guitars, sounds amazing. With the volume pumped up to at least eleven this storming opening salvo may even be dangerous.
The thunderous Does The Kid Match My Shoes? not only wins "The Most Hilarious Song Title of 2013" award but also boasts a pummelling rhythmic force that is impossible to resist. For insane sing-along-fun check out the wonderfully weird and suitably organ-drenched It's Gotta Look Like A Murder/Suicide. The 16 foot-stomping songs that make up this delirious collection are delivered like punches that rain down unrelentingly ensuring that the listener is given little chance to gasp for air. This of course makes the album perfect for your next noisy rebel-rousing shindig complete with disgruntled neighbours and wall-to-wall go-go-dancing. With this sweaty and passionate album The Dunhill Blues have shown us that the deranged spirit of rock 'n' roll is alive and well in Sydney.
BY GRAHAM BLACKLEY (The Beat/Melbourne)
The Dunhill Blues - The Hard Truth (2010)
You think those Powderfinger guys suddenly became Australia's hardest-working band during their farewell tour? Meh, Think again. The Dunhill Blues play miniscule stages by comparison, but their work ethic makes that of those safety-first blowhards look positively non-existent.
This is the third album for The Dunnies and they played all over the country to tell people about the last one. No doubt they'll do the same this time out. The onetime trio has expanded the ranks to six in their second incarnation.
The Dunhill Blues are still playing nagging garage rock fleshed out, when needed, with punchy brass, but Tilly's keyboards have added another dimension that needs more of a place up-front. And although your grandma's record collection might have told you otherwise, banjo really is a punk rock instrument. See The Monks for supporting evidence. More please, again.
The story goes that "The Hard Truth" was meant to be a sweeping double album - until the band realised its 16 songs only came to 33 minutes. So prepare yourself (yet again) for short, sharp and wholesome doses of Rock Action, diverse in delivery but joined at the shaking hips by guitarist Dan's paint-stripping vocals.
"Like You've Never Gotten" struts around like a countryfied New York Dolls song. "Tall Jan" is Chuck Berry getting all ribald and "Drunk And Done" rages better than a two-day hangover with a migraine knocking on the door to invoke an eviction order and move its things in.
I'm temped to think of "Drunk And Done" as a theme song for a big night out but it's all too obvious. "I Hate Your Favourite Band" might even be an ode to Powderfinger.
Are these songs or fragments? Doesn't matter much; the combined effect is more important. The title tune might be the most developed "song" in terms of having a structure, and those tempo changes owe more to Beefheart than the Sonics. Whether it's a conscious nod is another issue when it's followed by the boogie woogie of "Back On The Rock 'n' Roll". Less than a minute-and-a-half later you're left in no doubt that the Dunnies know their shit better than you and me combined. So get it, already.
The Barman (i94.com)
THE Dunhill Blues - The Dunhill Blues (2009)
The Dunhill Blues play a pummelling, primitive and pulsing style of rock 'n' roll that's best viewed beer in hand, shoulder-to-shoulder with other committed brethren down at a local juke joint. And, from the sounds these battle hardened Oz rock troubadours emit, The Dunhill Blues would also be very much at home either in the crowd or on the stage.
Walking The Dog is a guitar-driven, foot-stomping, sax-fuelled reminder of why simple is often easily the best option in rock 'n 'roll. Monica strives a little harder and reminds of a stripped back version of the most excellent The Hellacopters with its nod to '70s glam and '50s riffing. Carcrash, meanwhile, is a swampy monster that has an excellent meandering riff that reminds (me, at least) of The Jesus Lizard, particularly with the strangled vocal line. And, proving that these guysmeans business, there's You Me Car Park Now, a song so hysterically 'yob-rock' yet so carefully constructed it's got to be heard to be believed.
The Dunhill Blues pillage many a back catalogue classic and cross many genres to get where they want to go, but in doing so have created something eminently listenable that's also a ute-load of fun. Most definitely, it's this particular style of swampy rock 'n' roll – with its sing-along choruses, bar-room anthems and tongue in cheek stylings – that folks of a certain age will recall fondly from a time when you could still smoke in pubs; which is the only thing I don't miss from that time. Because you'll keep coming back for more of The Dunhill Blues once you get that fi rst whiff .
JEREMY SHEAFFE (The Beat)