Plastic Section - Twisted - 12" LP (OUTTASPACE) - OUT NOW! Last copies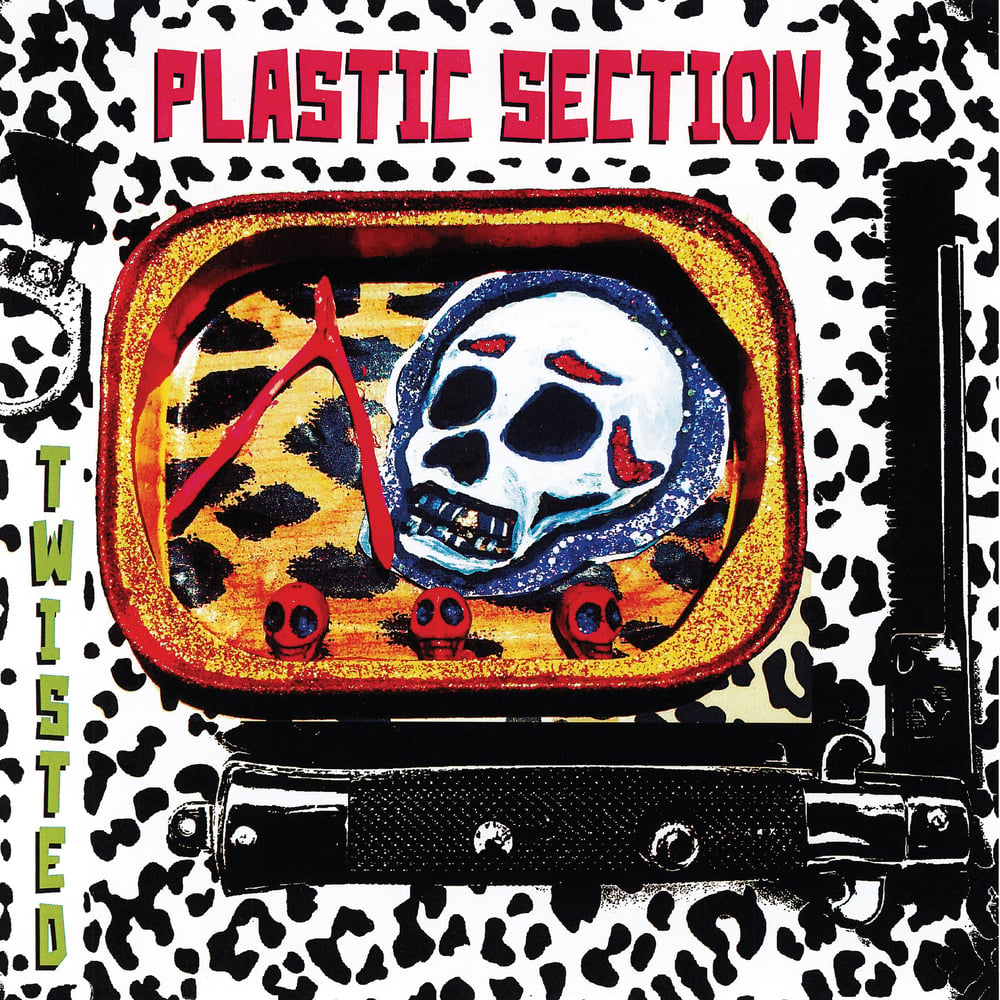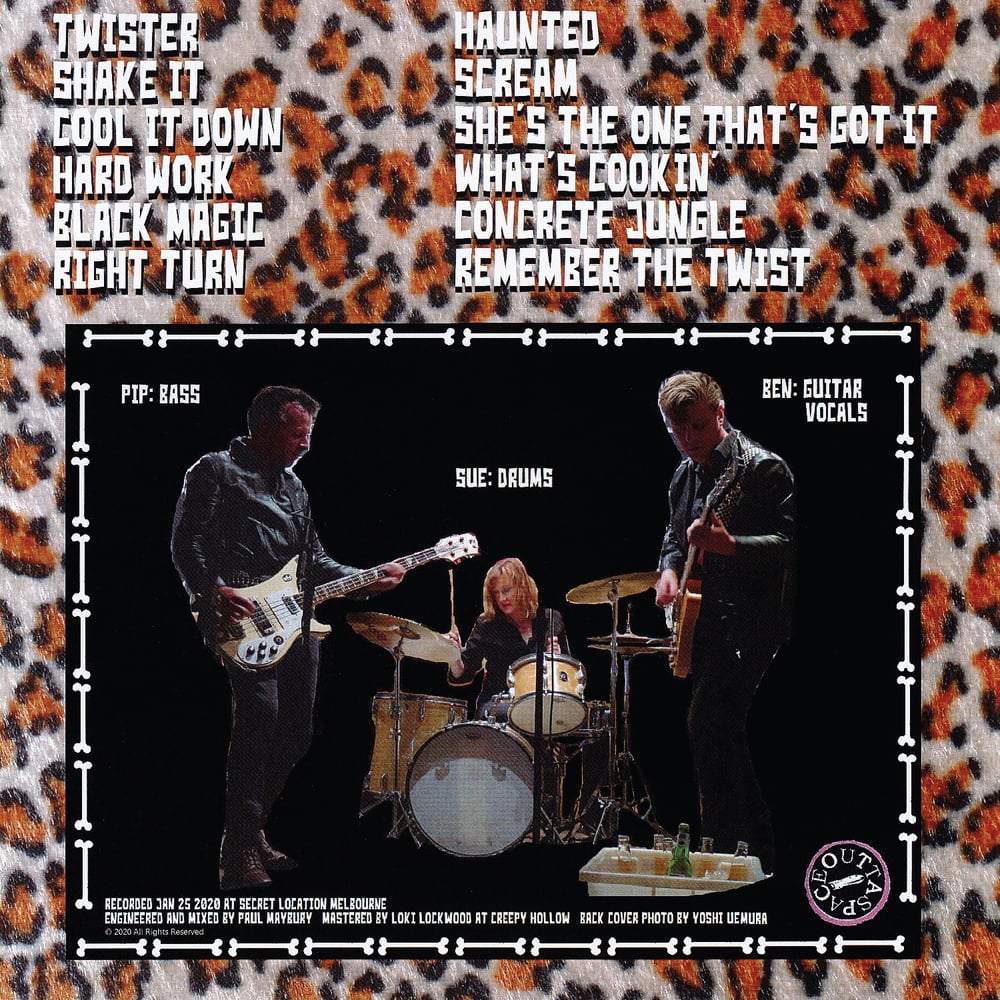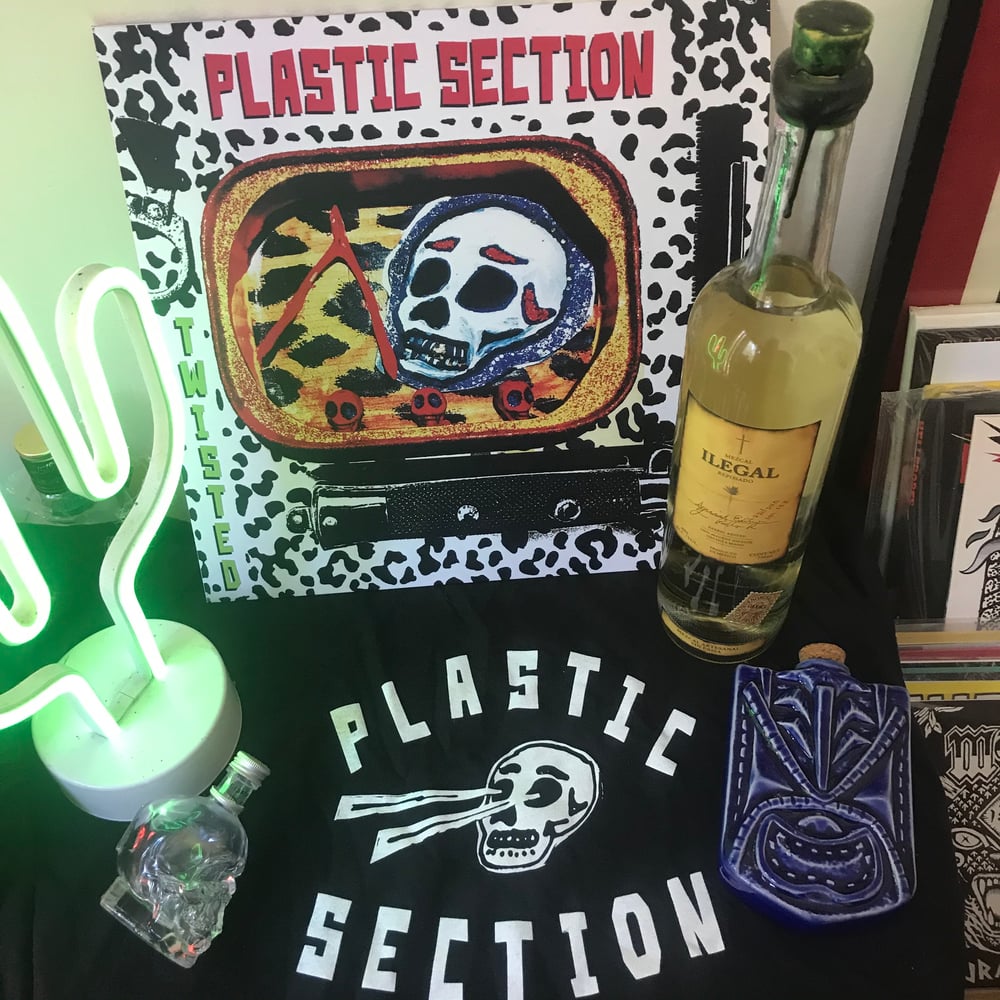 Plastic Section >> Ben: vocals, guitar >> Pip: bass >> Sue: drums
OUTTASPACE remembers a recent time; a simpler time, when you could rock up to an ace Melbourne venue like The Gem, and watch PLASTIC SECTION pack the joint so hard it was a battle to reach the bar. SIGH.
But, thanks to the TIKI GODS, we've busted PLASTIC SECTION'S vinyl cherry with their new 12" LP, TWISTED, recorded in one day in January 2020, and OUT NOW on OUTTASPACE – featuring eight originals and four covers from rock'n'roll's outer fringes.
Who the f**k is PLASTIC SECTION? The band started when singer-guitarist Ben Edwards (originally from Sydney) was living in Bangkok. This lineup played live on TV and radio at every major Thai music festival and supported touring artists like THE KING KHAN AND BBQ SHOW and DEERHOOF.
After some gigs in Taipei and Berlin, Ben moved to Melbourne and plucked a new Plastic Section, releasing the album TROUBLE IS OUR BUSINESS on Off the Hip records in 2019.
This killer trio is Ben Edwards on vocals and guitar, Pip McMullan on bass and Sue Shaw on drums. These cats have done time in garage-punk-rock'n'roll bands such as Basement Tape, Kemosabe (who had a 7" on Bruce Milne's cult Giant Claw label in the mid-'90s), Wrong Turn, and The Exotics, to name an AMOEBA'S WORTH of former and current outfits.
Drawing inspo from crazy rock'n'roll, rockabilly and wild rhythm'n'blues of the 1950s and '60s, PLASTIC SECTION don't try to recreate the sounds of the past. PLASTIC SECTION play their own way in the manner of THE CRAMPS, The 5678s, Flat Duo Jets, The Gories and the Jon Spencer BLUES EXPLOSION!
It's twisted rock'n'roll for twisted people, so SHAKE IT!
SIDE A: Twister; Shake It; Cool It Down; Hard Work; Black Magic (C. Trahan and J. D. Miller); Right Turn (Link Wray)
SIDE B: Haunted; Scream; She's the One That's Got it (Allen Wingate); What's Cookin'; Concrete Jungle; Remember the Twist (Link Wray)
Recorded and mixed by Paul Maybury at Secret Location, Melbourne/Mastered by Loki Lockwood at Creepy Hollow
Limited 12" LP > 150 copies
T-shirt combo! Say size in your order (M, L or XL left)